Today, we're so happy to be able to feature this beautiful North Carolina wedding photographed by talented Minneapolis photographer, Shelley Paulson. Thank you Shelley for sharing this wonderful wedding with us!
From Shelley:
Candace and Oscar were married at The Fields at Blackberry Cove, nestled in the mountains outside of Asheville, North Carolina. As a couple, they are committed to living "green" and went to a lot of effort to use recycled and gently used materials in their decor and incorporate as much "good for the earth" stuff with the wedding.
The food and the cake are from (different places) who use local, fresh, and if possible, organic ingredients. They collected linens for the tables from thrift stores throughout the months they were engaged. The centerpieces were all jars that we've collected as we've used them over the past year. The table numbers on the tables are drawn/painted onto recycled cardboard. The centerpieces were finished off with old family photos and fresh flowers.
Their "Guest Artwork" (in lieu a guest book) is a design Candace created. They drew and painted onto recycled cardboard which was taped and sewn together. The domino numbers that are painted in turquoise not black, read left to right, spell out their wedding date 5 | 2 0 | 2 0 1 1.
What I will remember most about this wedding, besides the beautiful venue location, is the sweetness between Oscar and Candace. They have a way with each other that is easy and playful, and Oscar's smile is about as bright as they get!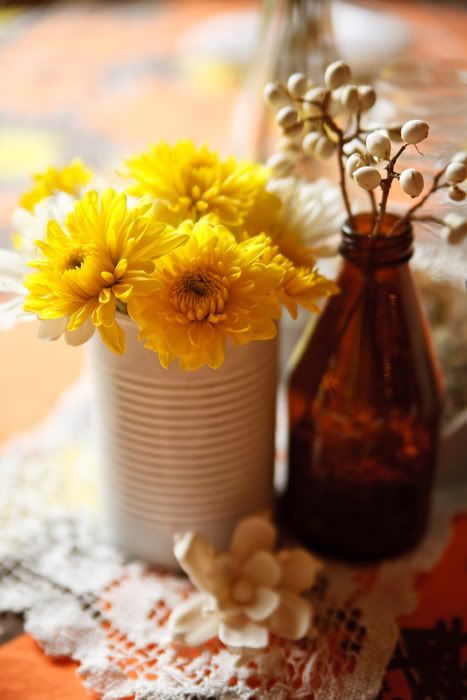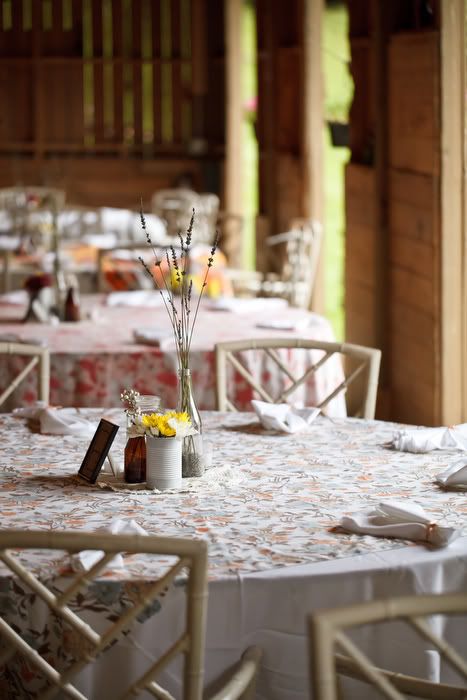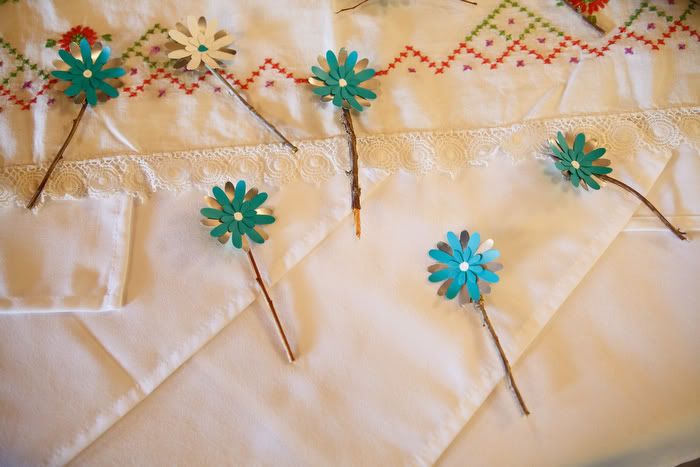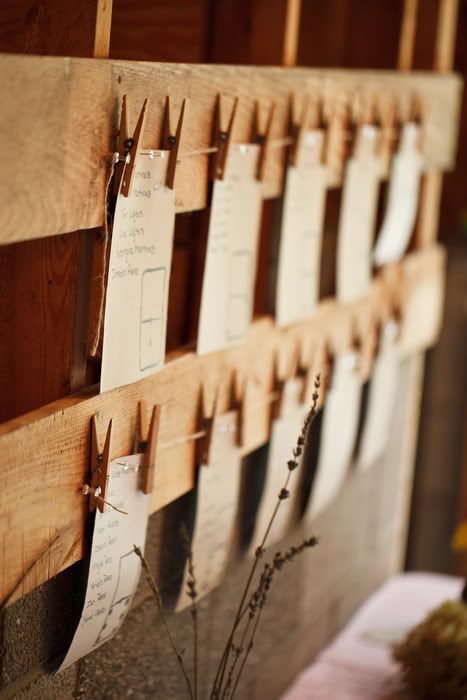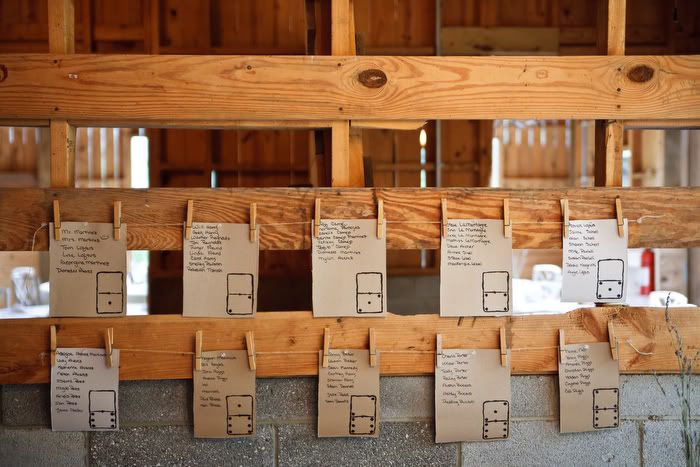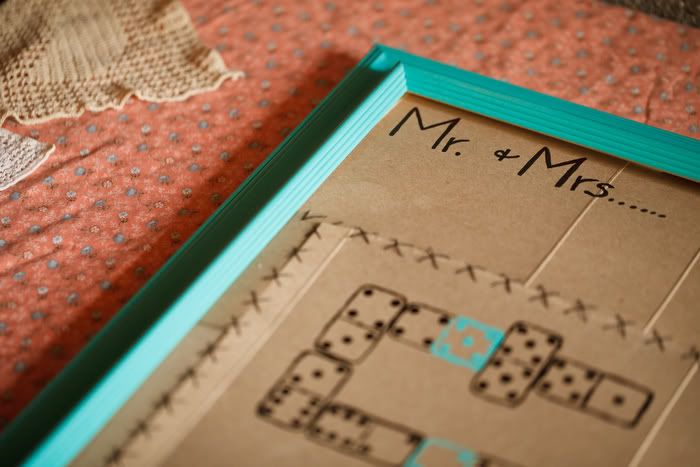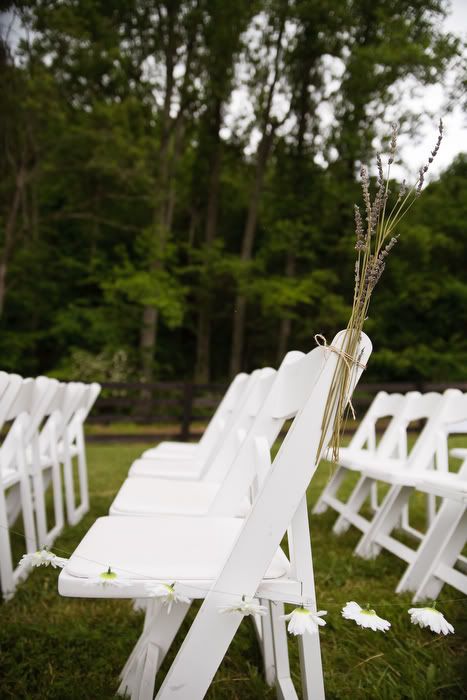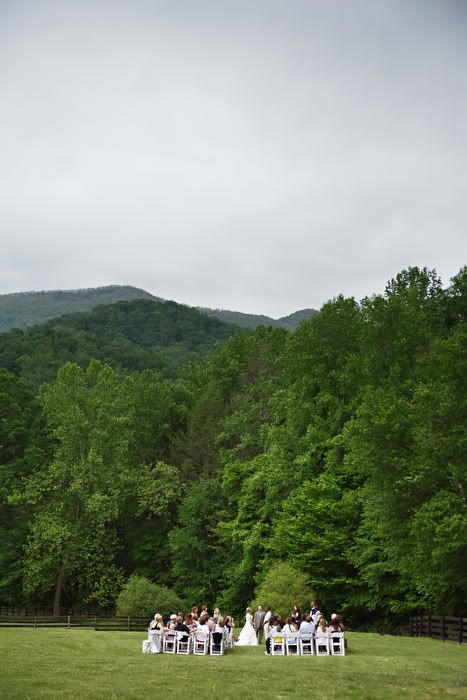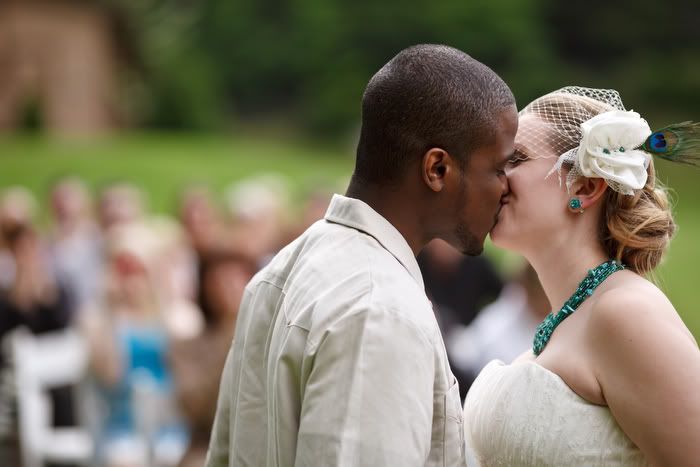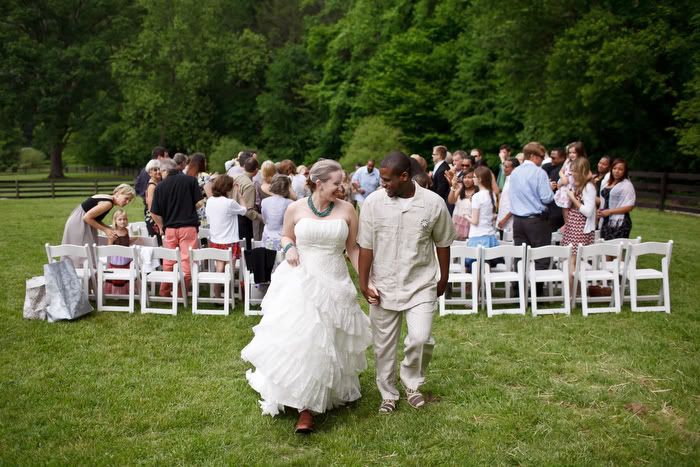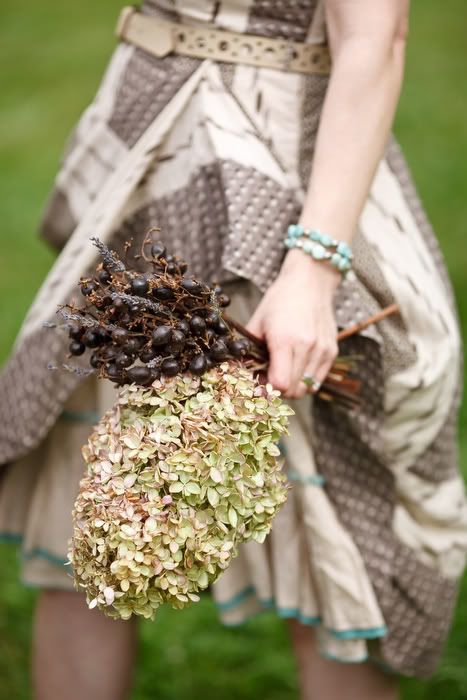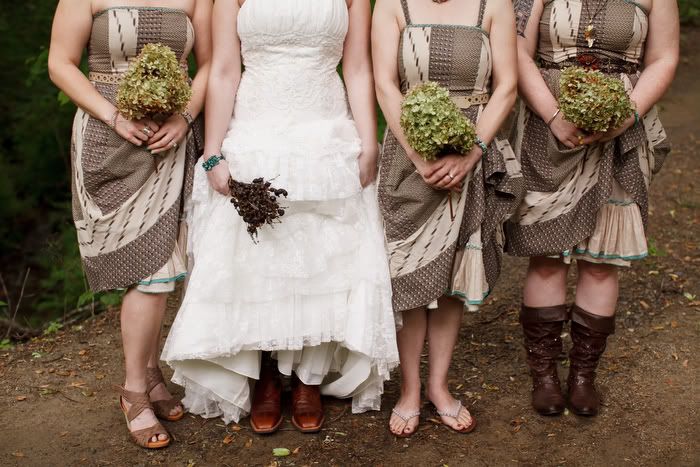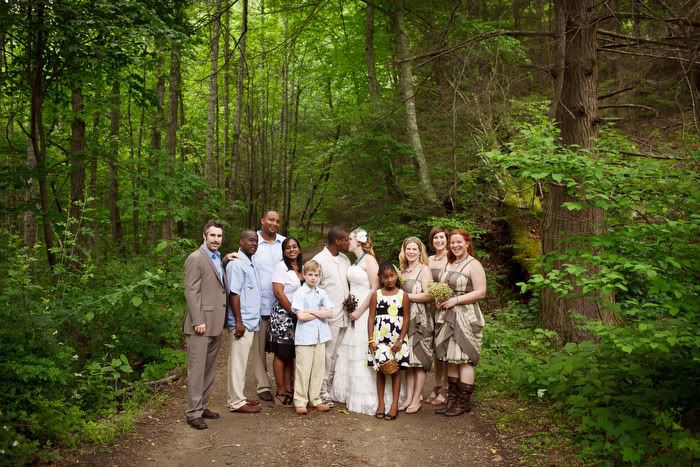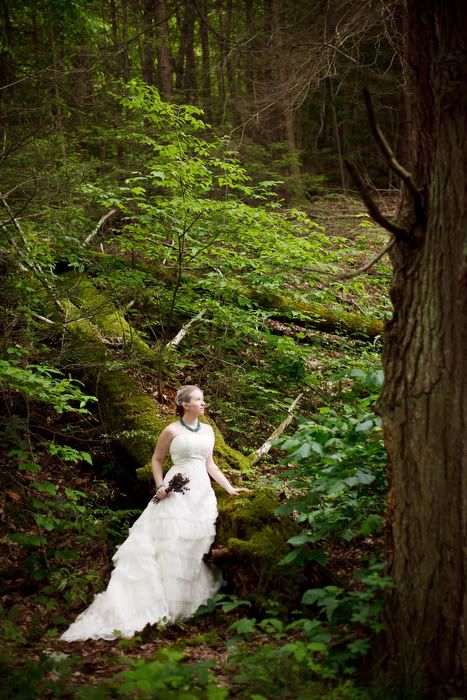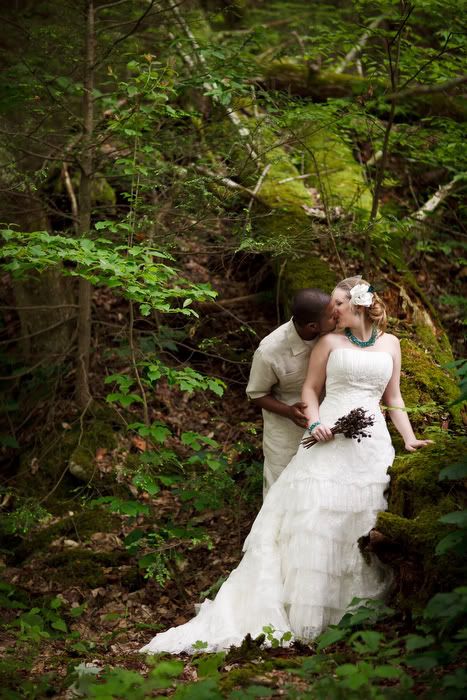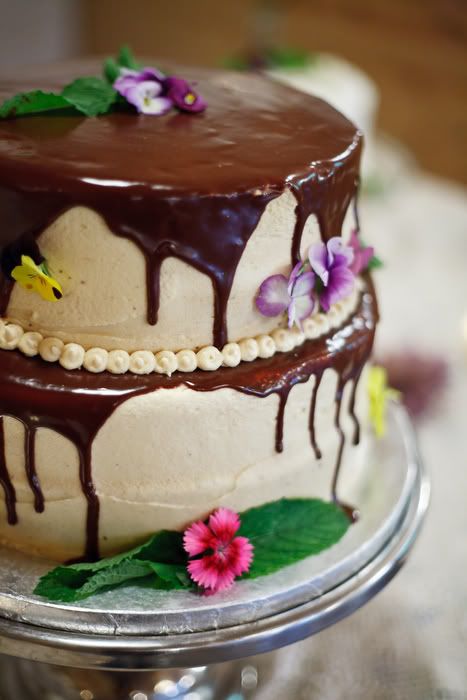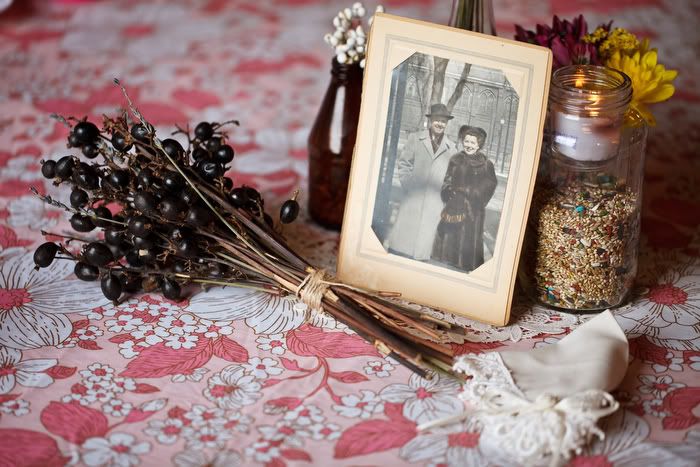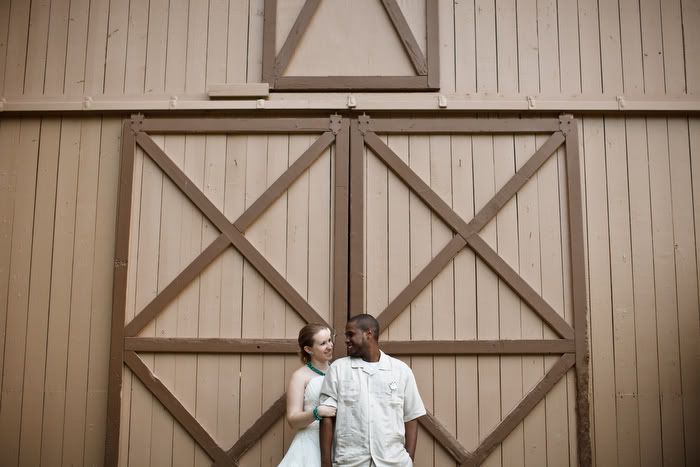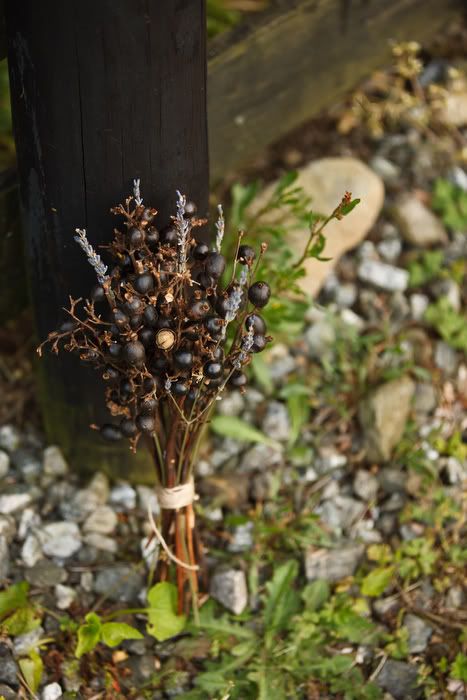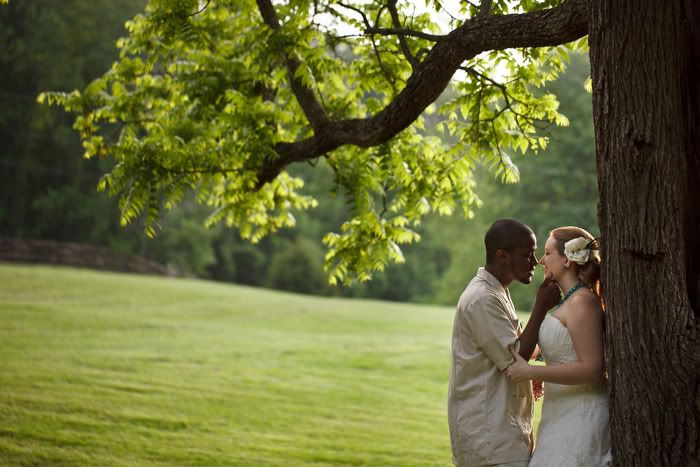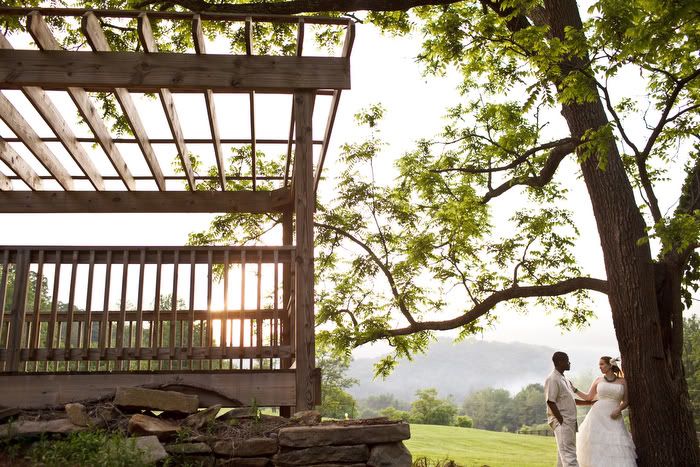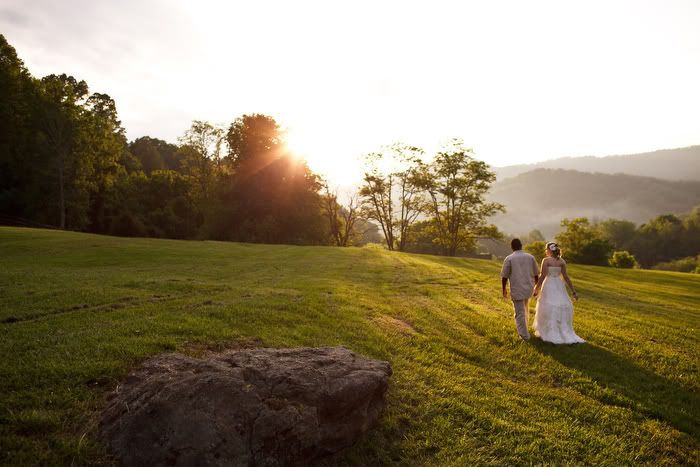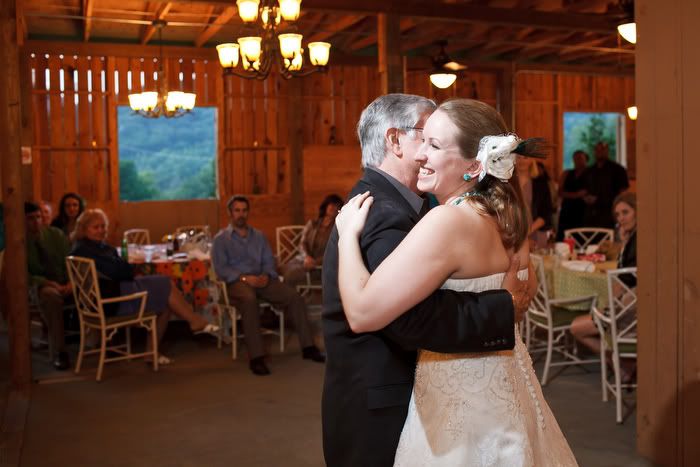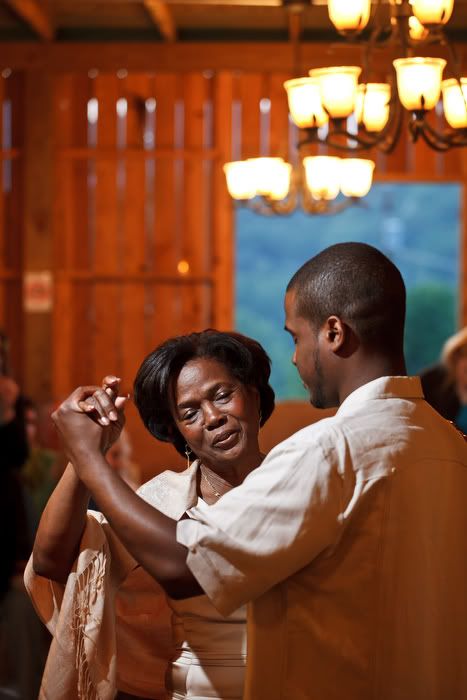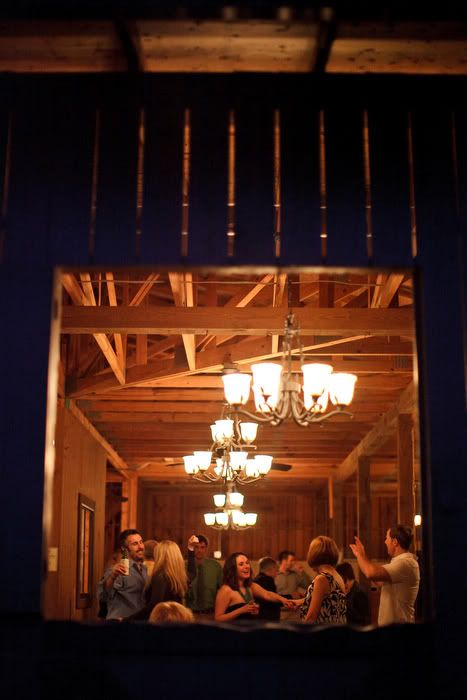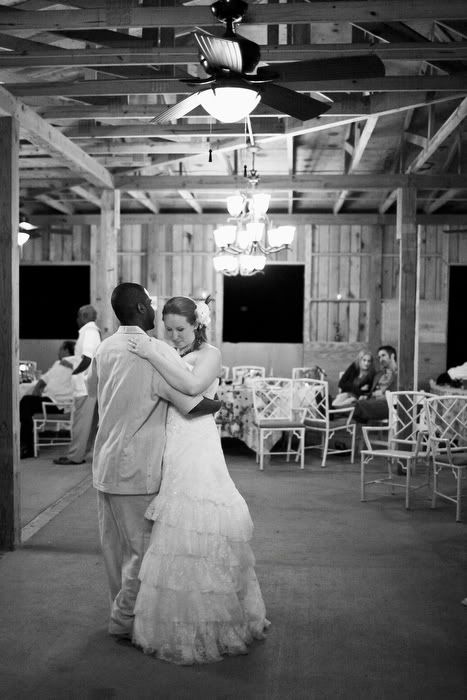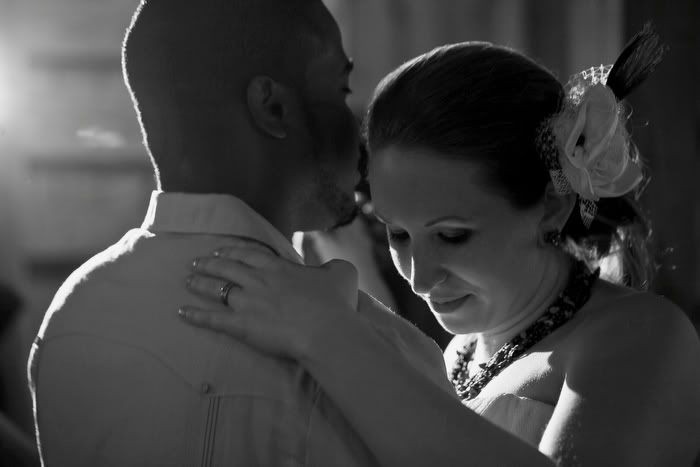 Vendor Credits:
Venue: Fields at Blackberry Cove in Weaverville, NC
Dress: EnVogue Bride from A L'Amour in Barrington, IL
Cake: Short Street Cakes in Asheville, NC
Catering: Artisan Catering in Asheville, NC
Flowers: Save On Crafts an online store, which is where my bouquet materials came from as well as the dried flower decor. Bridesmaids bouquets were dried hydrangea plants from local farmers market. Fresh Flowers came from Sams Club.