If you have a sweet tooth like I do, your wedding cake is definitely up there on your most important list. And there are so many things you can do! From choosing a simple rustic-style cake to one decorated with wonderful handmade cake toppers. The following are just a handful of ideas and cake items.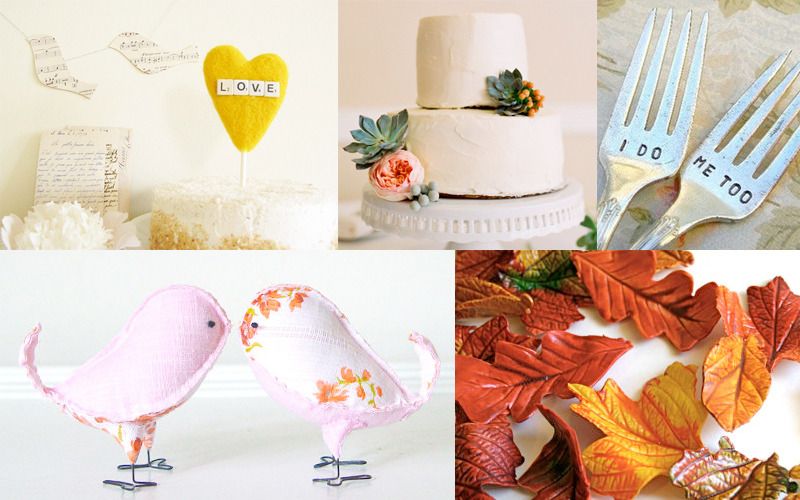 (photo credits from left to right: love cake topper, love birds, simple cake, edible leaves, "I do" forks)

P.S. For anyone getting married this weekend, congratulations! And remember, stay calm, have a blast, and know you'll look beautiful!