I'm launching this week's posts with an adorable couple: Kaile + Jon, and their amazing outdoor wedding.

Thank you so much to Kaile and Jon for sharing their big day with us, and congratulations!

From Kaile: Jon and Kaile first met when he was 10 and she was 8; she maintains she doesn't remember the occurrence but he swears it happened. After that, his family left the church where they met and they didn't meet again till he texted her out-of-the-blue a year after she had friended him – nearly a decade later – on facebook. They bonded over a mutual love of the films of Wes Anderson and about a year after he first asked her to be his girlfriend, they got married.

The wedding took place in La, Center WA in August, 2013. When Kaile's finace proposed in May, 2013, she knew she only had about 3 months left to plan a wedding if it was to take place outside, which was a bit of a non-negotiable. So she got down to planning, with 3 months and a $3,000 budget, and the handmade details started to come together. She ended up designing and printing her own programs, CD's, invitations, table placecards, and more. During the planning stage, the bride-to-be spent an inordinate amount of time skimming Goodwill's for mason jars, in order to provide drinking glasses with chalkboard labels (ordered from Etsy) for guests to take home, inspired by a pinterest idea showing a sign reading: "Your glass for the night, for whatever tastes right!" Another handmade element of the wedding was the light-up letters " KJ" hung on the barn door. The bride's brother cut out cardboard letters, drilled holes, and stuck Christmas lights in them to make a marquee style heading, then provided the valuable input of arranging them as KJ instead of JK, since "just kidding" at a wedding may have sent the wrong message ;) Other handmade elemets included a triangle banner made to frame the barn door, made from discount fabric and twine found at Jo-Anne Fabric. Oh, and homemade raspberry jam was also available as a take-home treat. Another budget-friendly aspect was found in the bridesmaids dresses, all purchased at Forever 21 and coming in at under $30 each.

Food at the wedding was catered by the delectable Pizzicato, with kegs of Ten Barrel Brewing's "Swill" providing the libations. The mother-of-the-bride made the desserts, double chocolate and "pig-licking good" cupcakes, with generous friends proving sides. The flowers were arranged by the bride and her friends the day before, with bouquet stems wrapped in burlap ribbon. Something Borrowed, a vintage wedding rental shop in Portland, OR, provided the rustic details such as a small barn door used for a table top, chalkboard labels, wine barrels, and the "petite fleurs" flower box seen on the couples table.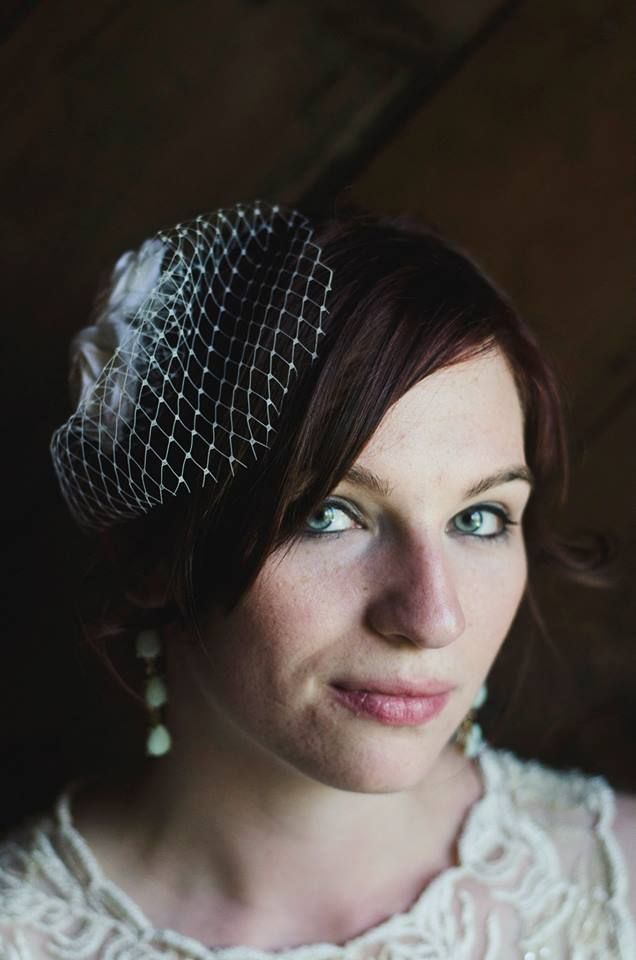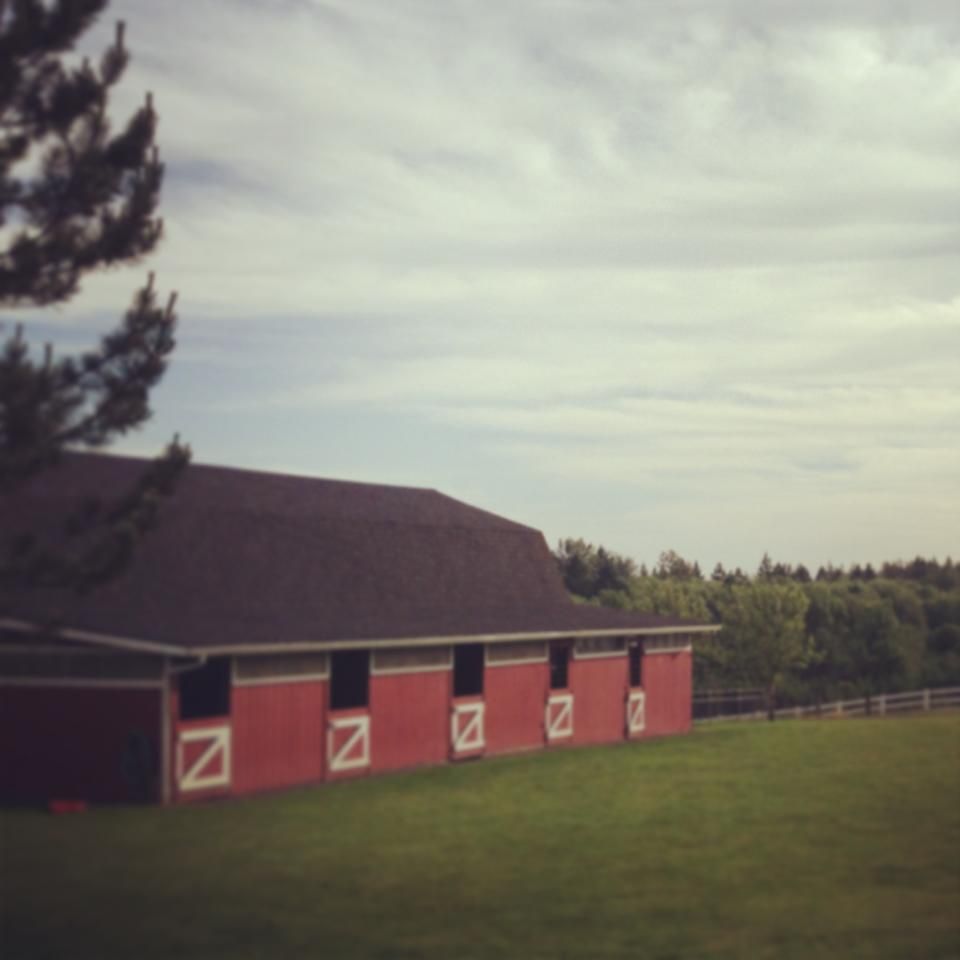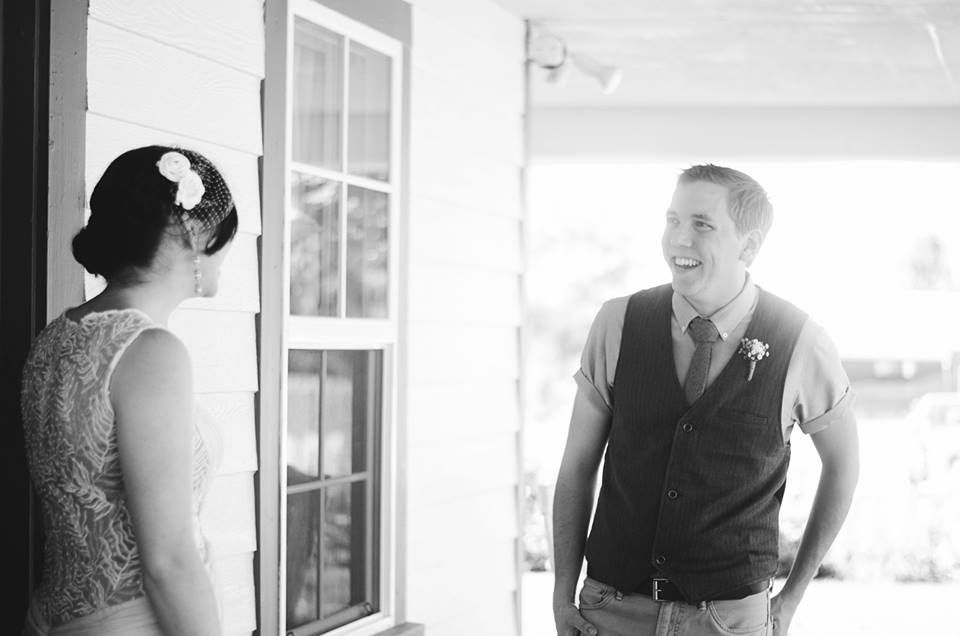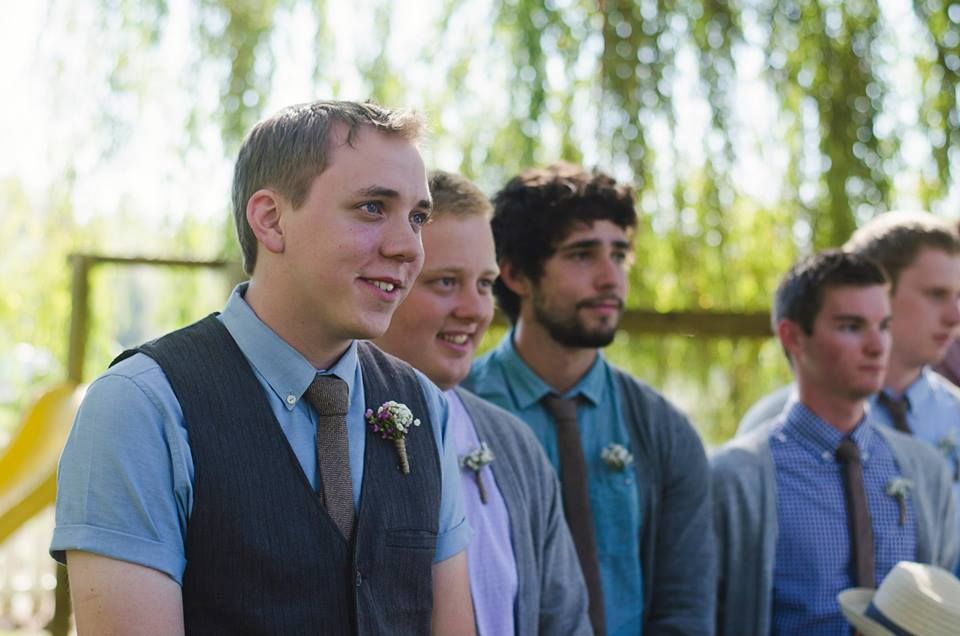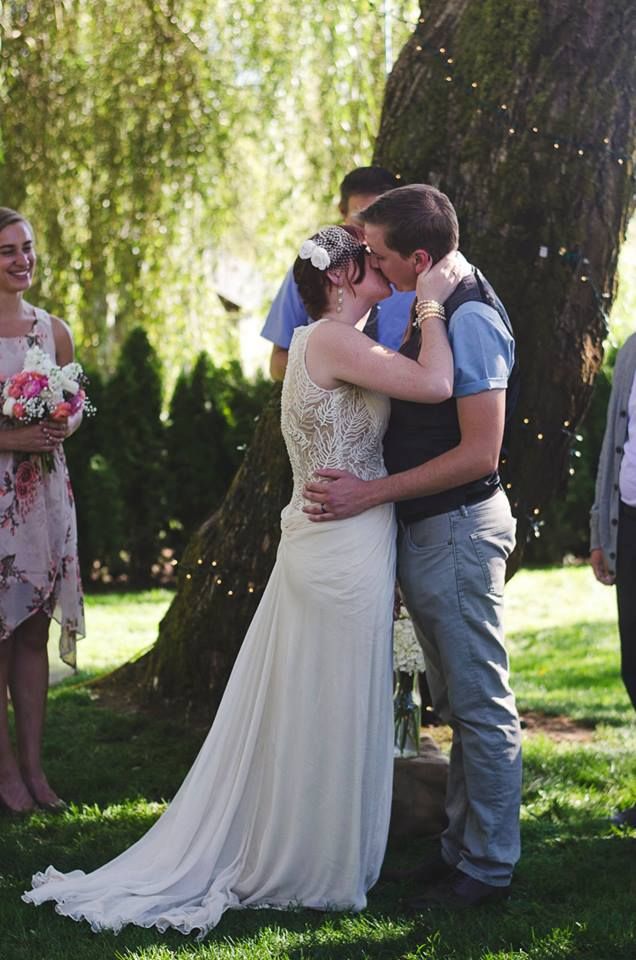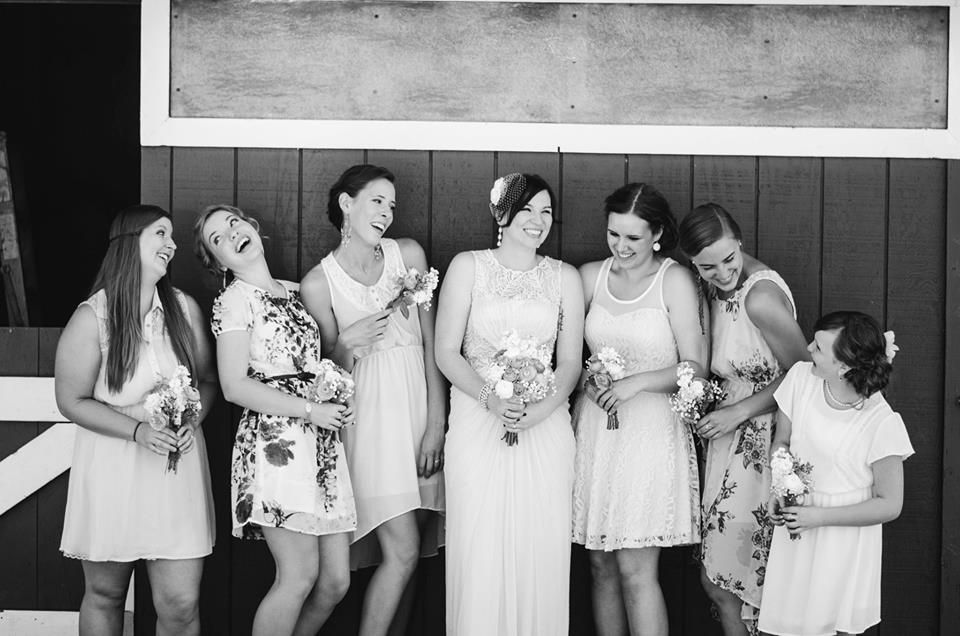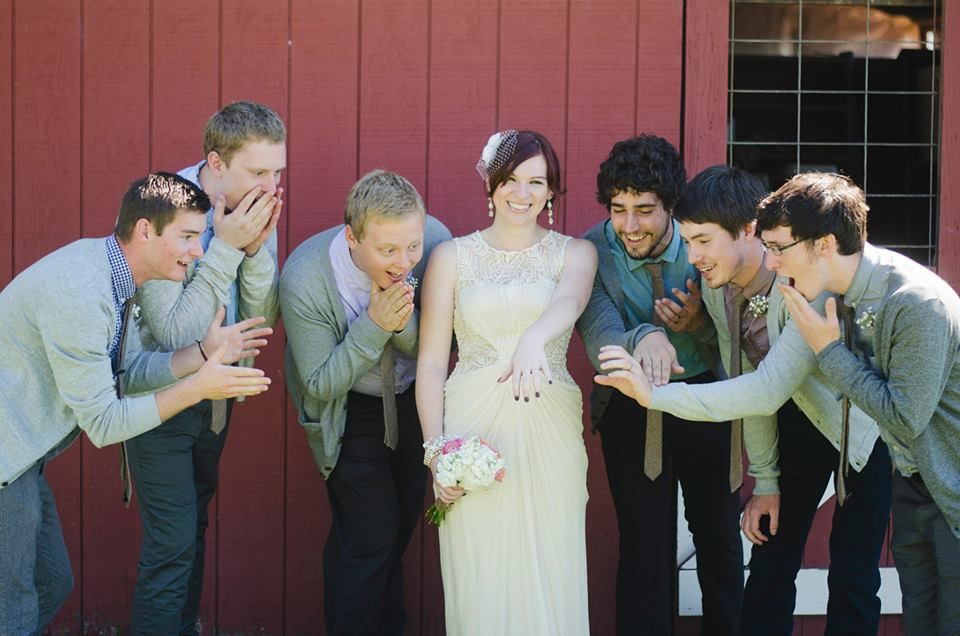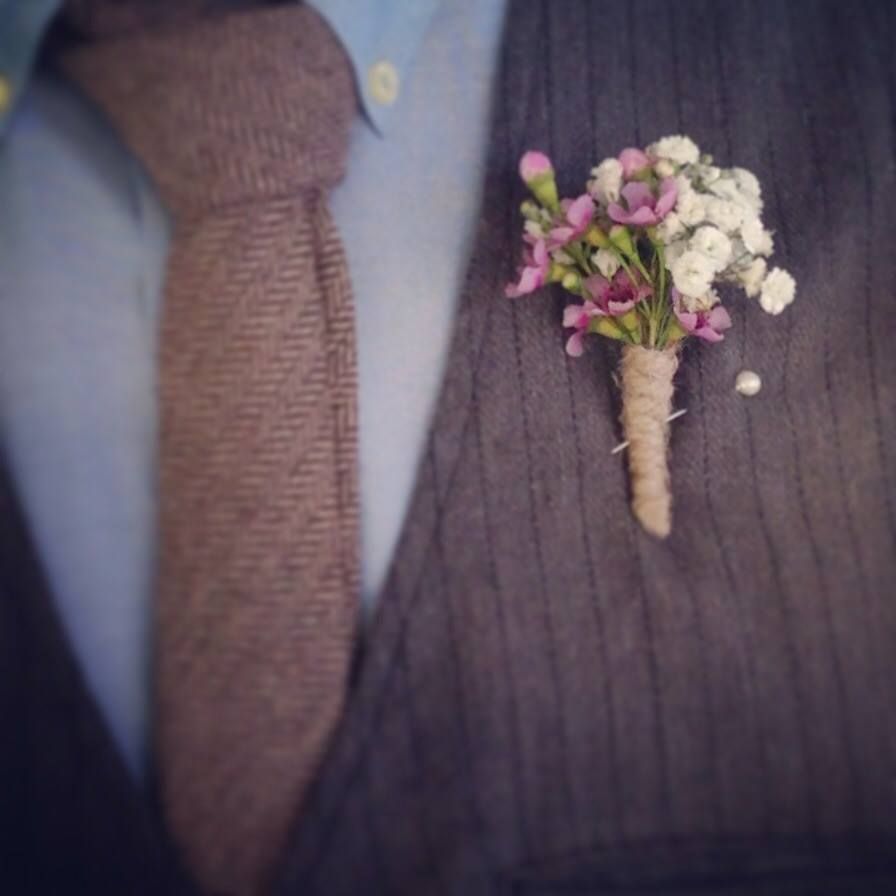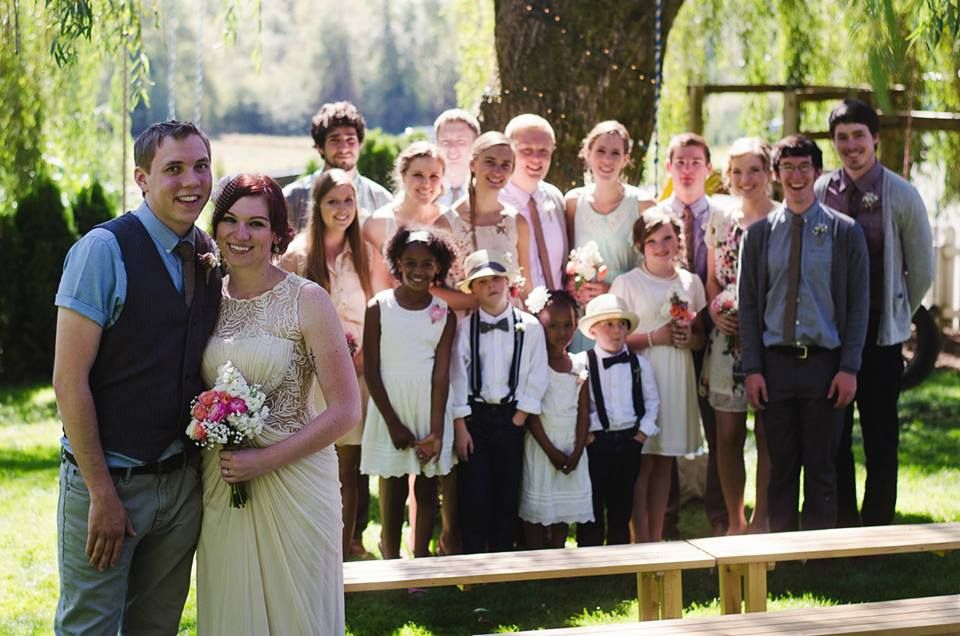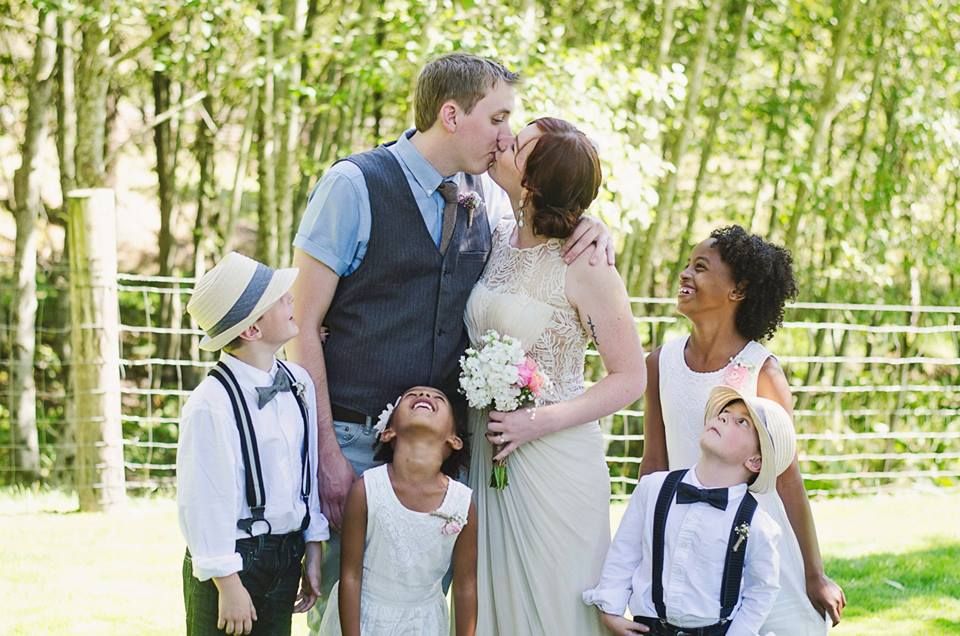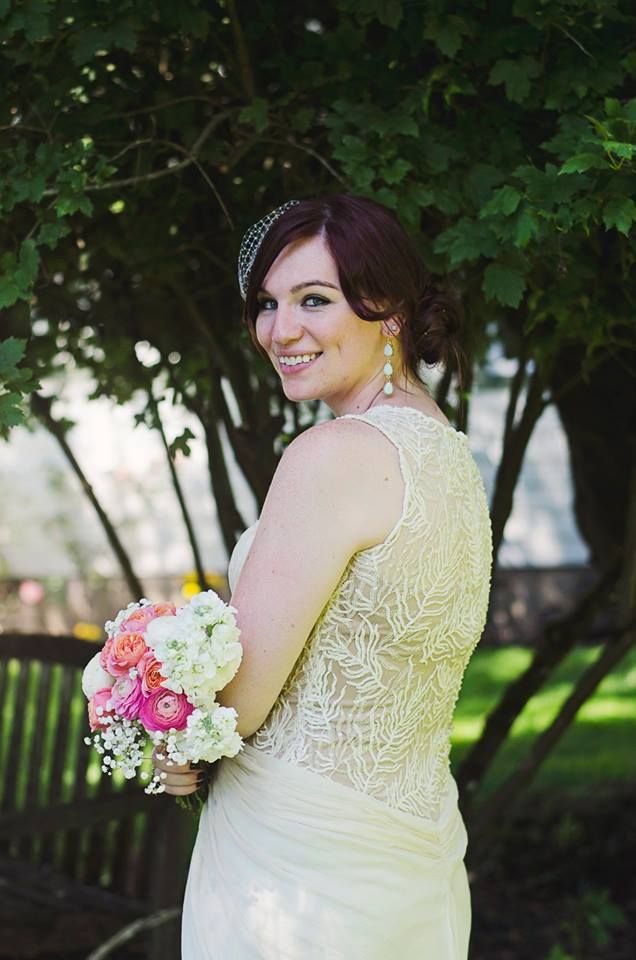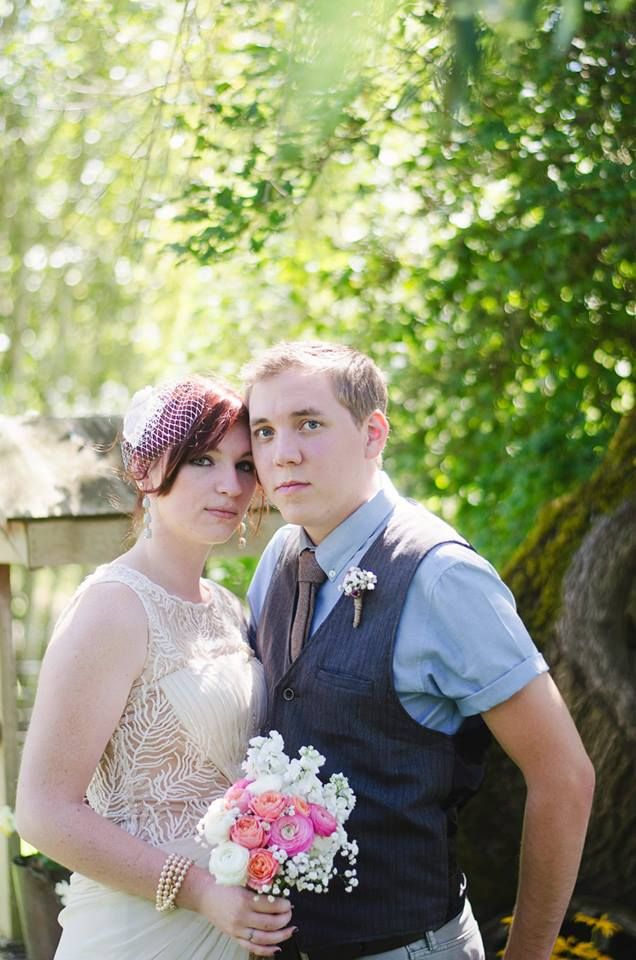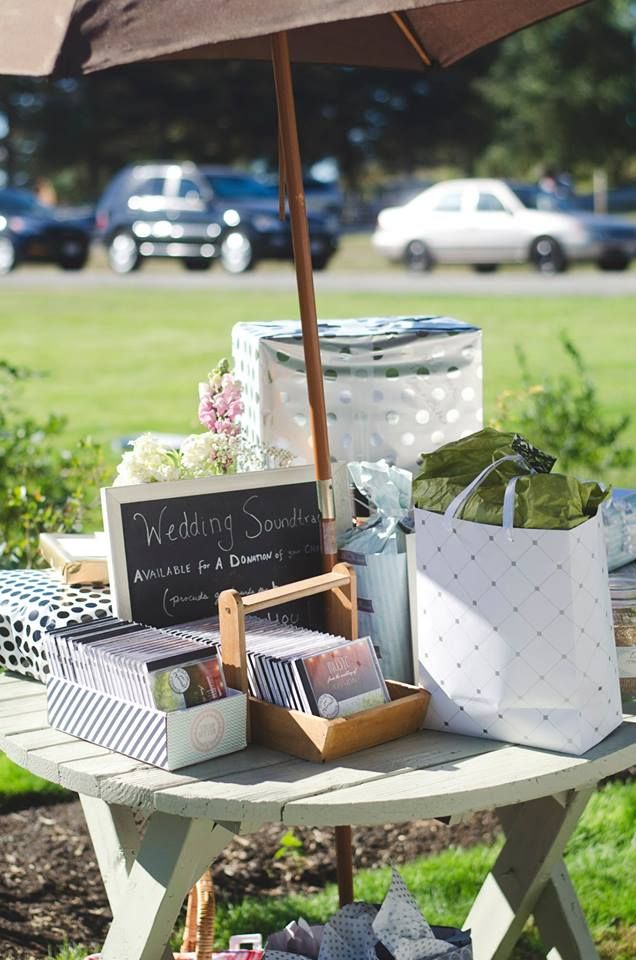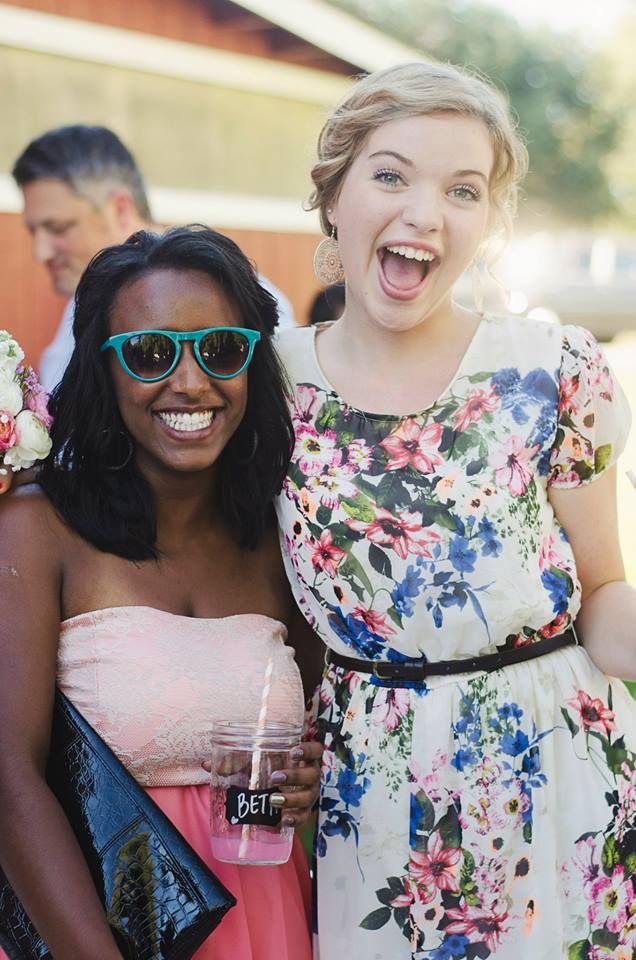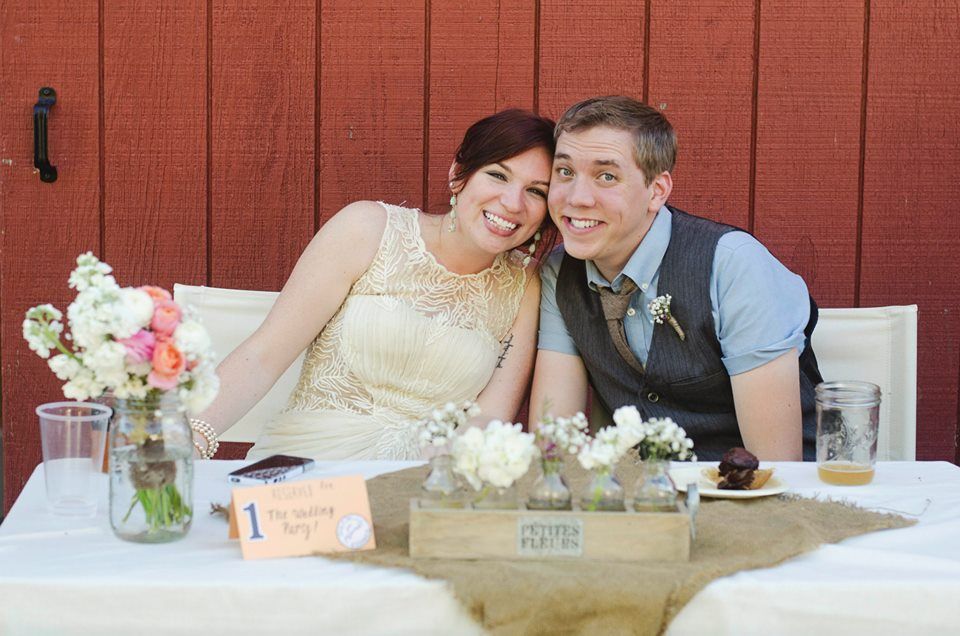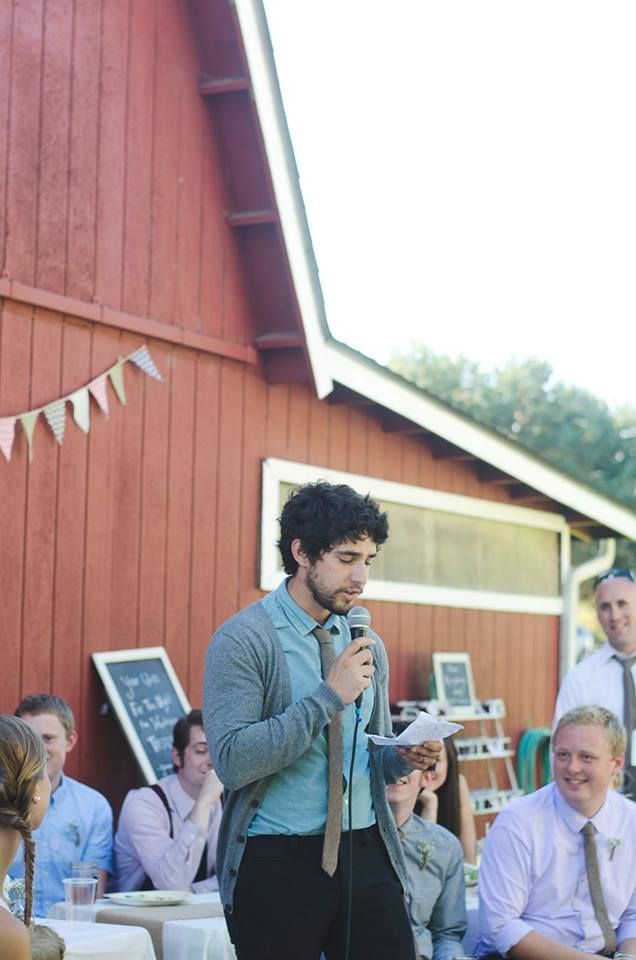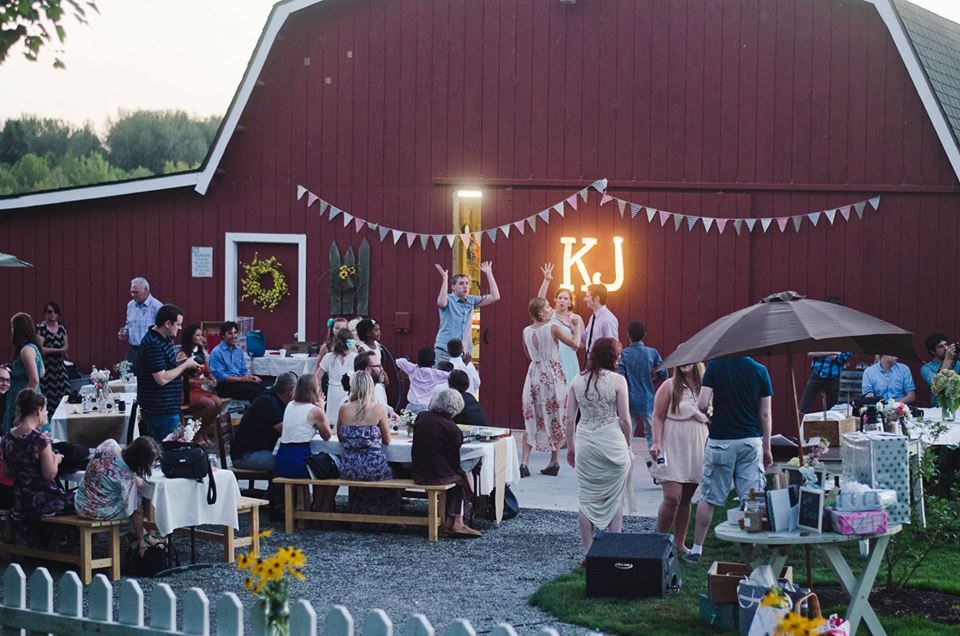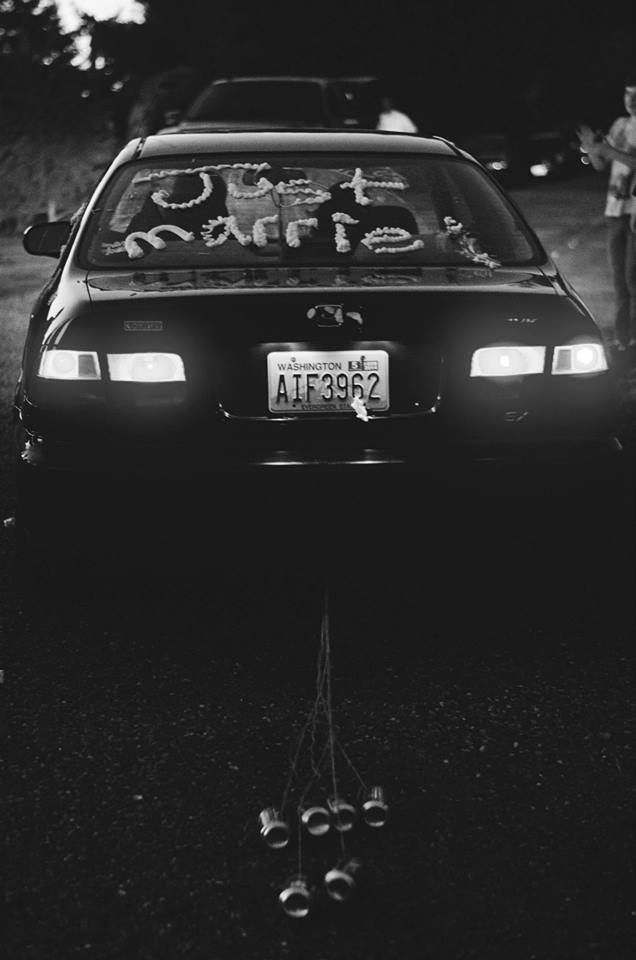 Portland Wholesale Florist (Flowers):www.portlandwholesaleflorist.com
Pizzicato Pizza (Food): www.pizzicatopizza.com
District 5 Boutique (Wedding Dress): www.district5boutique.com
The Party Place (Birch Benches): www.thepartyplacepdx.com
Something Borrowed (Decor): somethingborrowedpdx.com/
Natalie Jane Photography: http://instagram.com/nataliejanephotography
Event Location: La Center, WA. The event took place on a neighbor's property, an immaculate and gorgeous farm.