I think an "Ooooooo" literally ran through my head when I saw this delicate and lovely 14k rose gold diamond wedding ring from Adzia. It's a lovely color that might be hard to match, so you'll most likely have to shop for all of your wedding rings here. But she also offers, this, awesome engagement ring, that's also "Ooooooo"-inspiring.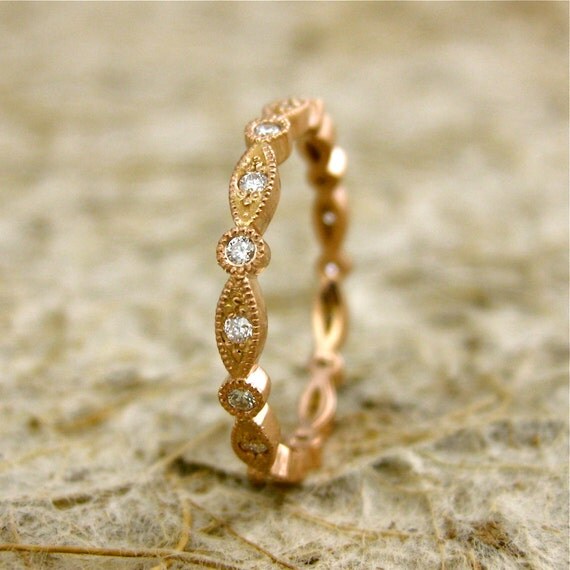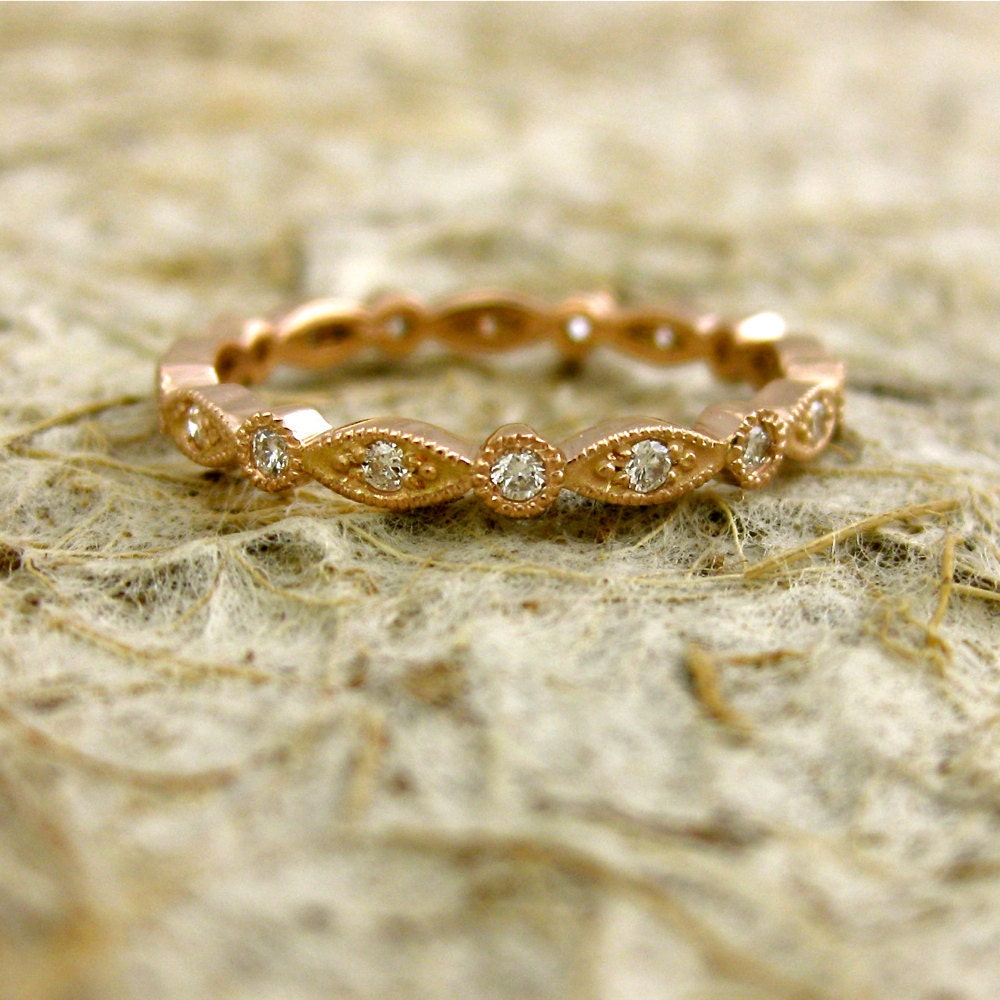 (photo credits: Adzia Etsy Shop)

P.S. What color is your engagement ring?